8 Summer Vacation TV Episodes to Stream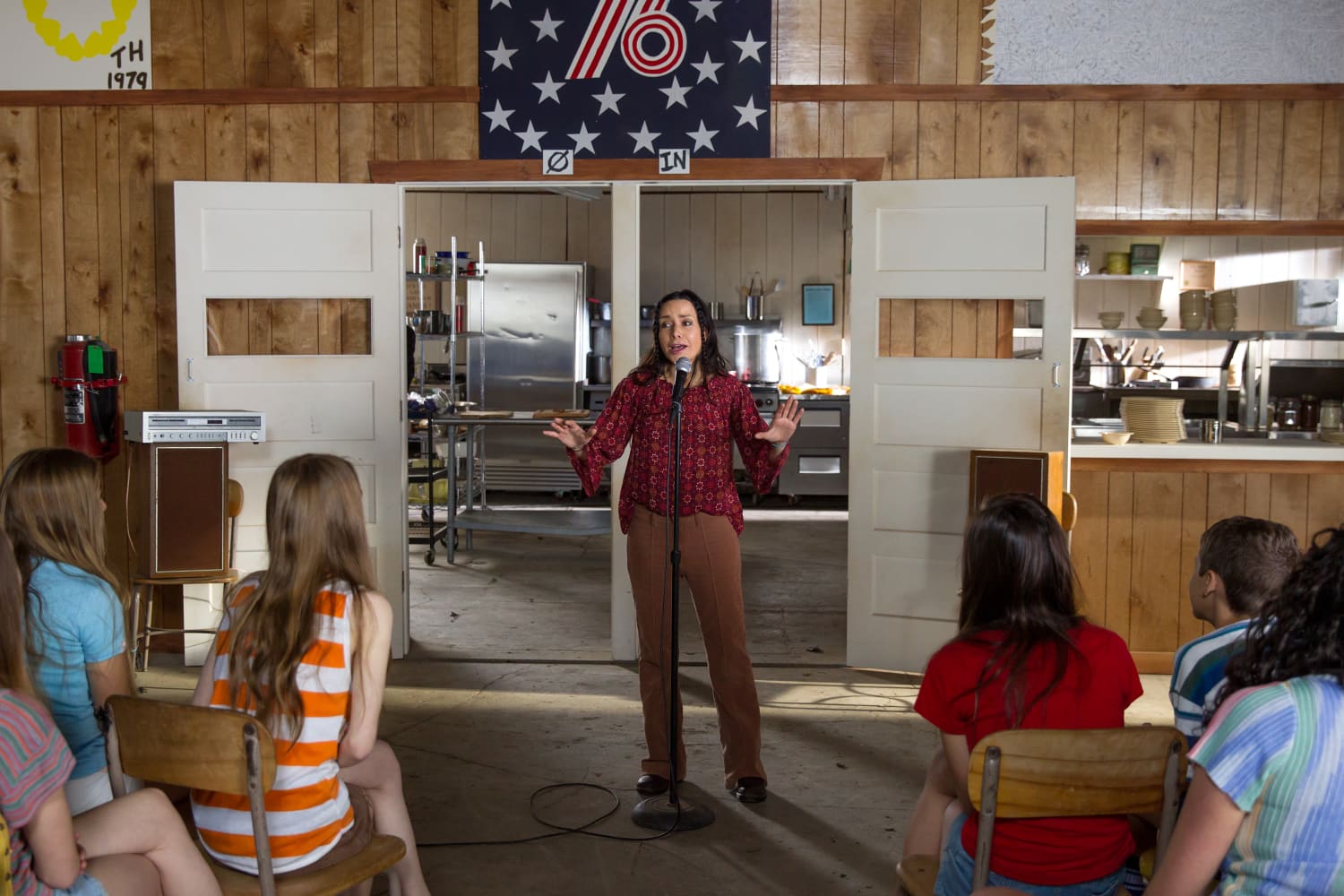 We independently select these products—if you buy from one of our links, we may earn a commission.
Summer is here but it's not quite the same. The novel coronavirus has not only changed the way people work, but it has also changed the way people vacation. Sure, countries are beginning to open to tourists and you could technically still travel, but it's probably not wise to risk getting infected for a few short days of fun in the sun. I've put together a list of amazing television episodes that'll make you feel like you've just stepped off the plane to a new destination without having to leave your couch. And the best part? It's totally risk-free.
So, grab your suitcase, fill it with snacks, and let's stream some of the best vacation TV episodes available.
Destination: Summer camp
There's nothing like a little nostalgia to improve your summer in quarantine. The "Wet Hot American Summer" canon includes the first day at Camp Firewood, the last day of camp (the original 2001 film), and a reunion, ten years later.
Insecure: Season 4, Episode 7 "Lowkey Trippin'"
Destination: Mexico
Season 4 of "Insecure" offered a little bit of everything, including a super sexy baecation for Andrew (Alexander Hodge) and Molly (Yvonne Orji). There was sun, sand, and hotel sex, which are the three key ingredients for the perfect romantic getaway. If you'd prefer a girl's trip, revisit Season 3's "High-Like."
Friends: Season 9, Episode 23 "The One in Barbados"
Destination: Barbados
Follow everyone's favorite non-ethnically diverse group of "Friends" on a trip to Barbados, where Monica (Courteney Cox) get cornrows, Rachel (Jennifer Aniston) and Joey (Matt LeBlanc) explore their feelings for each other, Charlie (Aisha Tyler) kisses Ross (David Schwimmer), Chandler (Matthew Perry) kicks butt in ping-pong, and Phoebe (Lisa Kudrow) reunites with the love of her life.
Sex and the City: Season 3, Episode 13 "Escape from New York"
Destination: Los Angeles
In this episode, Carrie (Sarah Jessica Parker) and the rest of the ladies decide to take a trip to the city of Angels, where they realize there's nowhere like home. The episode features a host of hilarious cameos from Hugh Hefner, Matthew McConaughey, and Carrie Fisher.
Saved by the Bell: Hawaiian Style
Destination: Hawaii
In this four-part miniseries, Zack (Mark-Paul Gosselaar) and the gang head to The Hawaiian Hideaway, a hotel run by Kelly's (Tiffani Thiessen) grandfather. At the airport, they run into Mr. Belding (Dennis Haskins) and a group of principals and later convince them to stay at The Hawaiian Hideaway to increase revenue for Kelly's family. There's a rich businessman plotting to buy and demolish the Hideaway and Screech (Dustin Diamond) is believed to be a god to the natives.
If you're a huge fan of the Bayside Bunch, you can also dive into season 4, which mostly takes place at the Malibu Sands Beach Resort. Remember when Zack fell in love with Leah Remini's Stacey Carosi?
The Brady Bunch: Season 4, Episodes 3 "The Tiki Caves"
Destination: Hawaii
Here's the story of a man named Brady, who took his family and their maid to Hawaii and got cursed by an ancient tiki. The family is forced to deal with surfing injuries, a hostage situation, and a bunch of other unexpected issues. Eventually, everything gets resolved in the three-part vacation special (the first two episodes don't appear to be streaming), which also featured several famous cameos.
The Golden Girls: Season 4, Episode 16 "Two Rode Together"
Destination: Disney World
Dorothy (Beatrice Arthur) and Sophia (Estelle Getty) take a much-needed trip to Disney World, but the two women have very different expectations for the trip. Dorothy is looking to reconnect with her mother by taking a stroll down memory lane, but Sophia just really wants to ride Space Mountain.
90 Day Fiancé: The Other Way
Destination: All around the world
If you're looking for a less touristy trip, then TLC's "90 Day Fiancé: The Other Way" is for you. This season, you'll travel to Jordan, Mexico, India, Colombia, and Ethiopia as you follow the stories of American citizens who've decided to relocate in the name of love. The series airs weekly but is also available to stream online.
Published at Tue, 07 Jul 2020 17:45:00 +0000