Your Game Plan for a Better Bathroom in Just One Day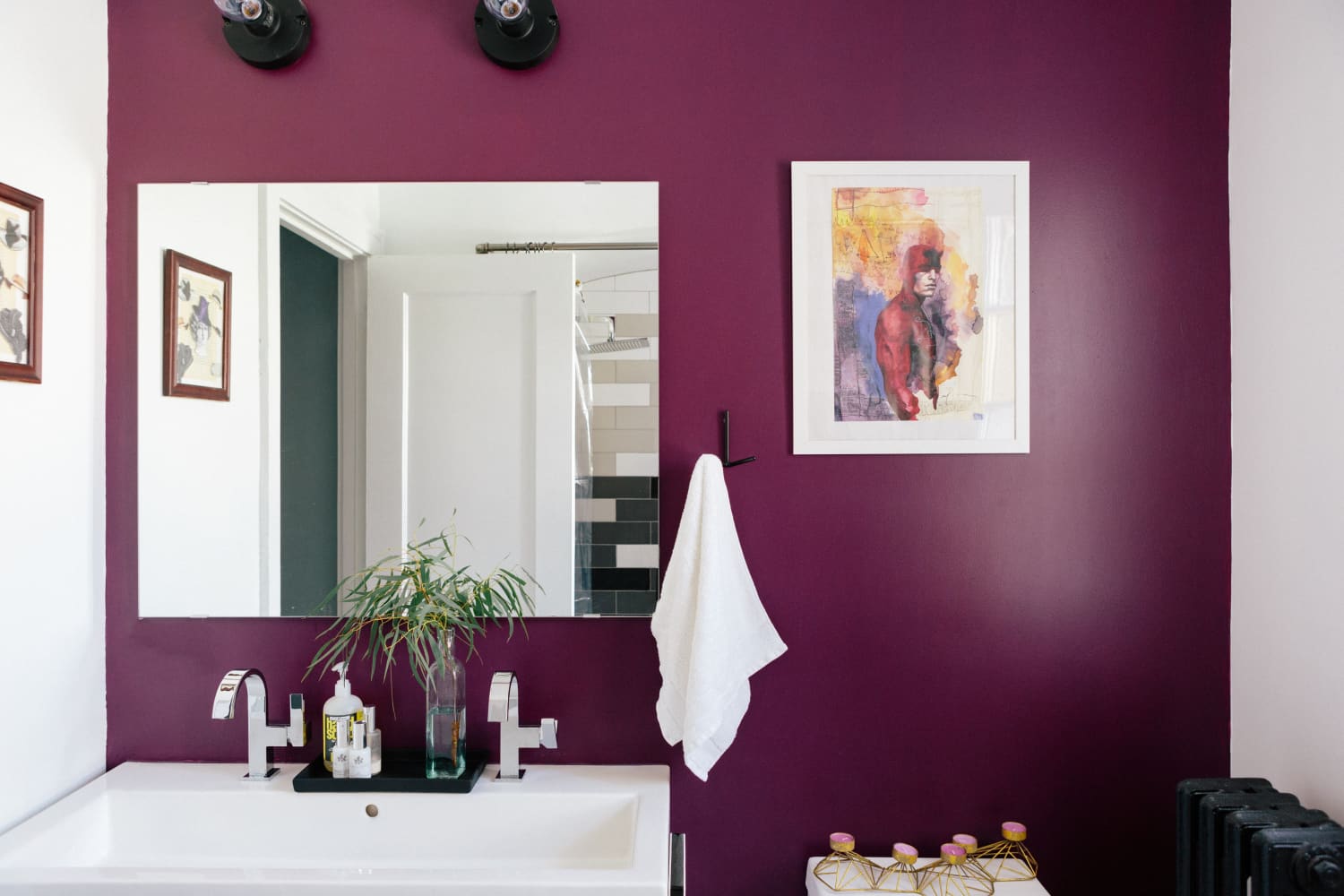 My morning bathroom ritual is so important to me. I splash my face and put on makeup while I listen to synthy pop music and it puts me in such a good, confident mood for the rest of the day. Those morning minutes (sometimes five, sometimes 50) truly form the foundation of my day, and by extension, my life.
The problem is that private spaces, like the bathroom, usually don't get as much housekeeping attention as the areas where you spend the most time, or rooms where you might have guests. Bathrooms tend to be spaces where we let things collect and get messy—which is fine, sometimes. But you deserve a peaceful place to get ready in, to set the tone for a peaceful life.
Today's Assignment: Clean up and clear out the bathroom.
Give your bathroom a quick little spruce-up, both inside and out.
If you have a bathroom on the larger side, you may want to set a timer or some other hard limit so this project doesn't get too unwieldy; the goal is to focus on a few high-impact projects that'll make the bathroom figuratively and literally shine.
Start by clearing out your storage areas. You can either choose one messy drawer, for example, or try to tackle the whole thing, if your bathroom storage feels doable in one swoop.
Bathroom Drawer Cleanout | January Cure
You can watch the video above to get some tips and watch me clean my bathroom "junk drawer," but here's a quick rundown:
Once you feel like you've made some progress on your storage areas, give the "outside" of your bathroom a little shine. You probably have a routine you like, but here are some spots I always make sure to handle:
Don't stress if you can't get your entire bathroom spotless and clutter-free in one day. If, after today's assignment, you'd like to revisit some other cleaning or decluttering projects in here (or in a second bathroom, if you have one), add that to your list for 2020.
It's not too late! Here are a few ways to participate in the Cure:
Published at Tue, 21 Jan 2020 12:00:00 +0000